Use On-Time Delivery Metrics to Improve Customer Satisfaction
Measuring your on-time delivery metrics is important because they play a crucial role in your business's success or failure. When you deliver your products to shoppers on time, you increase customer loyalty, which translates to repeat business. Fail to deliver on time, and you lose customers.
Seventeen percent of customers said they'd stop buying from a retailer after one late delivery, and more than half said they'd abandon a retailer after two or three late deliveries.
If you want to increase your customer retention and revenue instead of lose half your business, you need to learn how to measure and improve your on-time delivery metrics.
Here's what we will cover:
What Is On-Time Delivery (OTD) Rate?
The on-time delivery metric is a key performance indicator (KPI) ecommerce and other delivery businesses use to assess their ability to fulfill a customer order by the promised delivery date. To calculate OTD rate, you divide the total number of orders delivered by the number of deliveries that arrived after the promised delivery date.
Most companies measure OTD with a date range, typically spanning five days before the delivery due date. For example, if an item is due by Oct. 1, your business can consider it an on-time delivery if it arrives between Sept. 27 and Oct. 1. If it arrives after Oct. 1, it's late.
Why On-Time Delivery Metrics Matter
Your on-time delivery metrics matter because they're key to building customer retention. When you deliver on time, your customers are happy, and they come back to buy more. When you don't, they don't.
But these key metrics are also relevant because they reveal inefficiencies or bottlenecks in your fulfillment or delivery processes. If you notice your on-time delivery performance starting to slip, it's usually a symptom of other problems in your business that you need to address.
Common causes of poor on-time delivery include:
Inventory Management Issues: If you don't have good visibility of your inventory, you risk customers placing orders for products you don't actually have in stock. Then, you have to order more from your supplier before you can deliver to your customer, which makes your customers more likely to cancel their orders.
Order Fulfillment Issues: Once a shopper places an order, you start the fulfillment process, which means picking the items in the order, packaging them together, and labeling the package for delivery. If you have poor product organization or inefficient packaging and labeling processes, the order won't get out the door when it needs to in order to meet the expected delivery date.
Delivery Problems: If packages are ready and out the door by the right ship date, but you're still missing due dates, then you've got delivery problems. This could be because your drivers' workloads aren't efficiently balanced, meaning some have too many deliveries, and others don't have enough; transit times are longer than expected; or delivery routes are poorly planned.
How to Calculate Your On-Time Delivery Metrics
To calculate your on-time delivery rate, you just need to know your total number of deliveries and how many deliveries were delayed. Enter those numbers into our on-time delivery calculator to find your rate.
For example, if you have 5 delayed deliveries in a week and 100 total deliveries, your OTD metric is 95%.
How to Improve Your On-Time Delivery Metrics
There are several ways to improve your delivery metrics to improve your customer satisfaction:
Set an on-time delivery goal. Set an internal goal for your on-time delivery rate to benchmark future performance against. Track performance with a scorecard and incentivize employees when they meet the goal. Team incentives can boost performance by as much as 44%.
Interview employees. The people on the ground doing the work know best. Talk to your employees to uncover the root causes of bottlenecks that are slowing them down and what process improvements could help.
Improve inventory management. Purchase inventory-management software to prevent stock-outs and improve inventory organization to make products and their variations (sizes and colors) easier to find. Enterprise resource planning (ERP) software can also help with overall supply chain management and optimization.
Streamline order picking. Stop single-order picking, where your employees work on one order at a time, searching the warehouse until each item is found. It's the most common method but also the most time-consuming. Consider an alternative picking method, like batch picking (aka multi-order picking), zone picking, or cluster picking. These methods will decrease fulfillment times.
Minimize packaging. The more packing an order has, the longer it takes to complete. Improve your supply-chain performance by cutting down on packaging. Don't place items in multiple boxes if they can fit in one larger box, and don't use more protective wrapping than is needed.
Use route-management software to increase delivery efficiency. OptimoRoute automatically calculates the most efficient routes to help your drivers reduce mileage, stop duplicating routes, and get where they need to go faster. We also provide workload balancing to distribute deliveries among your drivers evenly. After implementing better routes and balanced workloads, you'll boost your on-time delivery metrics.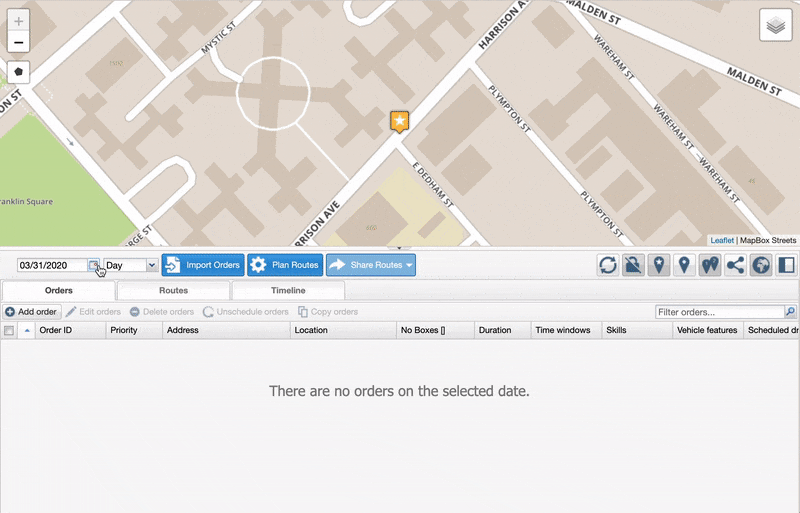 How T'SAS Produce Delivery Boosted Its OTD and Improved Customer Experience With OptimoRoute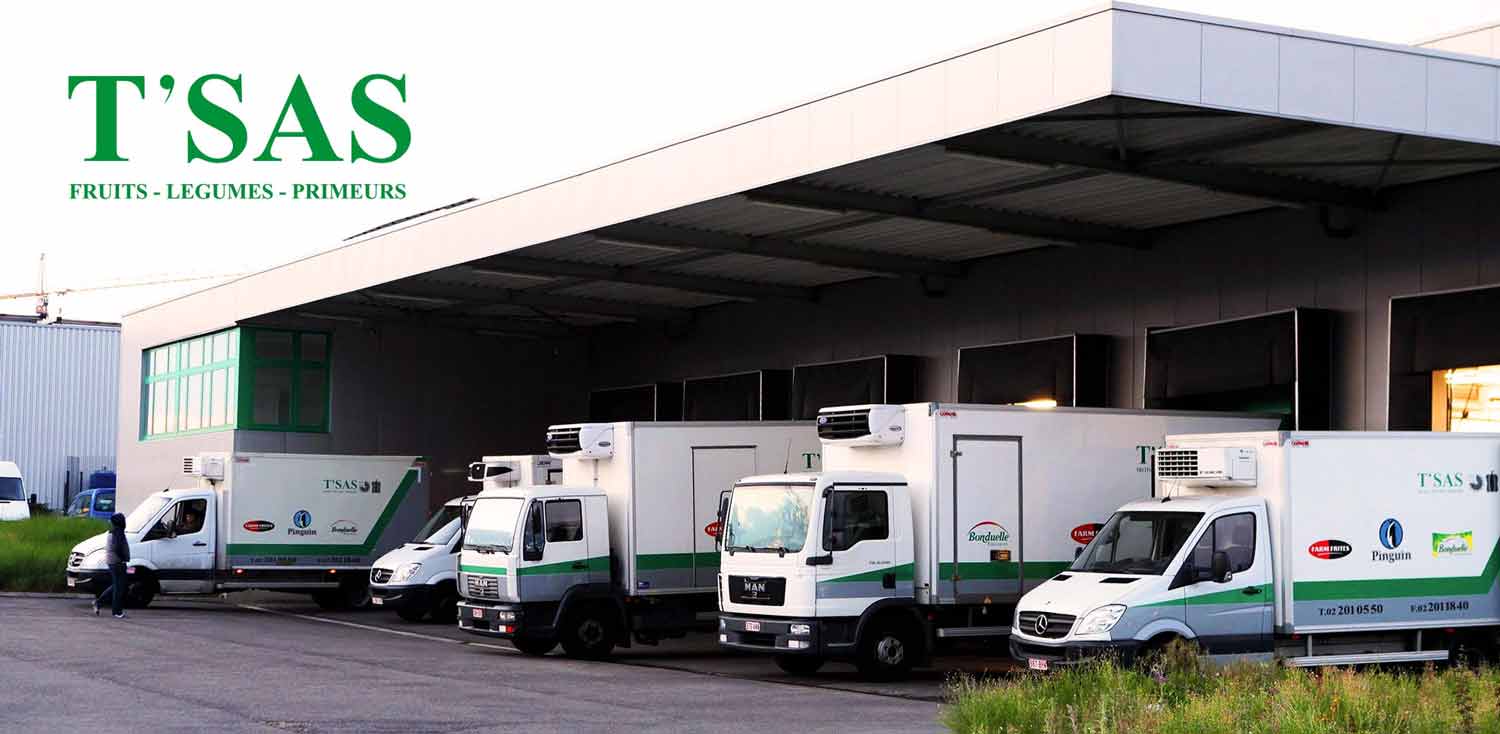 T'SAS is a fresh-produce delivery business based in Belgium. With fresh produce, deliveries must be made on time, and some customers even have designated delivery windows included in their contracts. If T'SAS doesn't deliver on time, they have unhappy customers and get hit with a financial penalty.
Before OptimoRoute, the business struggled with two big issues affecting its on-time delivery metrics and its bottom line.
#1 Issue: Manually planning daily delivery routes took too long, which caused its trucks to leave later than they needed to.
#2 Issue: Orders were poorly distributed among drivers. Some trucks were packed, while others were half empty.
OptimoRoute solved T'SAS' delivery problems
After choosing OptimoRoute, T'SAS was able to cut the time it took to plan routes in half, which meant trucks could leave on time every day.
Our software also balanced workloads among their drivers and found the most efficient routes for their deliveries.
"Straight away we could fit the same amount of orders into 10 trucks instead of 12 trucks," said CEO Stephan T'Sas. But, we did not cut the number of drivers; we just increased the number of deliveries we could complete by 20%."
In a low-margin industry, delivering more with the same number of employees helped the business increase revenue.
And because our software lets T'SAS plan deliveries with multiple constraints, planners can match drivers with the same customers, which improves efficiency, because drivers know where to park and leave crates.
With less time planning, and with more efficient routes matched to the right drivers, T'SAS increased their on-time deliveries and decreased customer complaints by 75%.
Why You Should Boost Your On-Time Delivery Metrics With OptimoRoute
On-time delivery can make or break your business. High on-time delivery rates generate growth, while low OTD loses clients and revenue. If you want to boost your service level, you need to increase your delivery efficiency with OptimoRoute.
Save time planning routes so your trucks leave on time. Cut transit time by delivering the most efficient routes straight to drivers' phones. Cut customer complaints with Realtime Order Tracking that lets them see when their deliveries will arrive. Sign up for a free trial to see how you can boost your on-time delivery metrics and increase customer satisfaction.
Try OptimoRoute
™

for Free

No installation or credit card required