The Best GPS for Delivery Drivers… Is the One You Already Have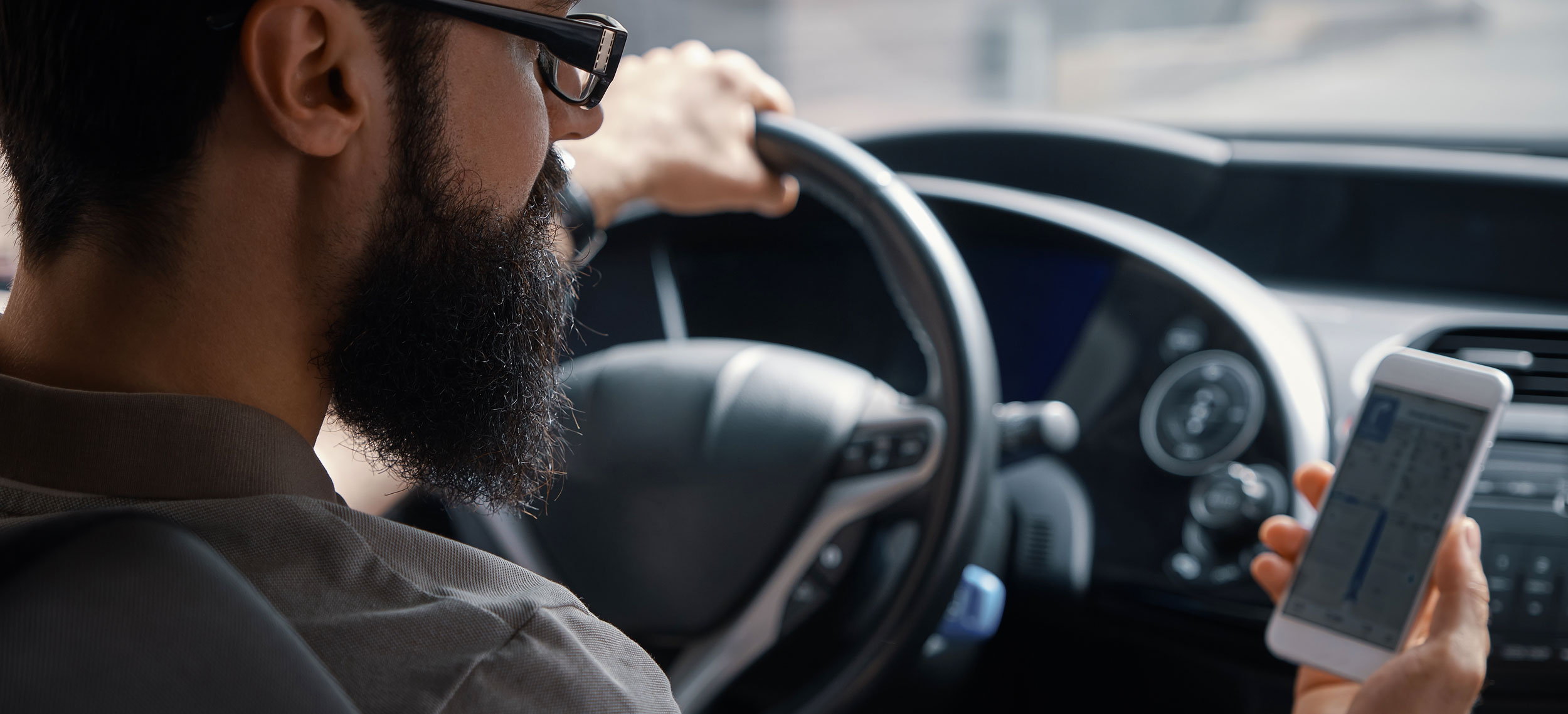 Everyone has a favorite GPS app. And convincing someone to use a different GPS is like telling a Coca-Cola drinker to switch to Pepsi. (It's not going to happen.)
The thing is, no GPS can solve the problem you are searching to solve. GPS gets you from point A to point B efficiently based on current traffic, but that isn't enough for delivery drivers. When you're making 30+ stops in a day, it's inefficient to repeatedly type in addresses or be rerouted a hundred times. So, whether or not you prefer Coke or Pepsi (or Google Maps or Waze) is beside the point.
What we're saying is: you don't have to break up with the GPS you already know and love. You just need to pair it with route optimization software, something that can seamlessly handle your entire shift from point A to point Z. Think of it like pairing your Coke (or Pepsi) with a hot slice of pizza. Now you've got a whole meal.
You Don't Need a New GPS. You Need Route Optimization.
GPS navigation apps share one major navigational flaw: they can't route or map multiple stops seamlessly. All GPS apps and systems use the same satellites; it's how they relay the information to the end user that's different. Different apps cater to different audiences, but mapping apps aren't designed for delivery drivers. And this is why you also need route optimization.
If you think of executing a delivery route like a game of chess, GPS mapping apps would be a tool you could use to calculate your best next move based solely on the current board. Route optimization software would be a tool you could use to calculate every step you'd need to win the entire game based on your opponent's most likely countermoves. One tool is good, but having both is way better.
Route optimization software makes GPS better for deliveries
When you use a GPS app for mapping, you have to enter in each destination one by one and decide what order to visit them on your own. This becomes very tedious if you're making more than a couple of stops. When you use route optimization software, such as OptimoRoute, you can upload all of your stops or delivery locations at once. If you have constraints (such as specific delivery windows), you can input those, too. Based on this information, OptimoRoute will lay out the most efficient delivery routes for an entire delivery team up to five weeks at a time. OptimoRoute solves the routing and scheduling part of the equation for you, so drivers and fleet managers can spend time focusing on other things.
OptimoRoute offers an array of benefits for delivery teams, businesses, and customers, including:
Increased revenue for businesses – OptimoRoute has helped businesses reduce planning time by up to 90% while increasing delivery capacity and overall revenue.
Better workloads for drivers – OptimoRoute enables route planners to balance driver workloads for evenly distributed orders, lowest cost, or a blend of both – whichever is best for your business. The size of delivery truck drivers' specific vehicles can be factored in, which means that capacity is maximized and trips back to a depot are minimized.
Seamless driver breaks – Driver breaks are another essential component of delivery routing that OptimoRoute helps with. Breaks can be easily planned to have the lowest impact on a delivery route while ensuring that drivers know precisely when their breaks will be (and all local and federal regulations are being followed).
Increased customer satisfaction – Optimized route planning ensures more on-time deliveries, which means happier customers (who keep coming back).
In addition to all of these immediate benefits, OptimoRoute also helps fleet managers improve planning going forward. Key insights gleaned from OptimoRoute analytics can be used to make informed decisions about shift changes, recurring deliveries, areas of frequent traffic, and much more.
How to Use OptimoRoute With GPS
Using OptimoRoute with your favorite GPS is easy.
Fleet managers or route planners first need to follow these steps:
Upload orders into OptimoRoute via an Excel spreadsheet (or other document).
Input constraints (if needed).
Balance driver workloads for lowest cost, evenly allocated number of orders, or a combination of the two.
Click "plan routes" and get optimized routes in a matter of seconds.
Make manual adjustments (if needed). Routes can be easily replanned if changes need to be made, drivers call out sick, or a customer needs to adjust an order.
Send routes to drivers' apps.
Once drivers receive their preplanned routes, they should follow these steps:
Open the OptimoRoute™ Driver App. Here you will be able to see your planned route.
To begin, click the switch to "ON DUTY."
Open your first scheduled delivery and click "Start navigation." This will automatically begin route guidance within the default GPS navigation system on your phone. You can change your default mapping app in settings.
When you arrive at your first destination, click "Start service."
After your delivery is complete, click "Completed" (or "Failed" if you were unable to fulfill the delivery) and repeat the process until you've completed your full delivery route.
Prefer to export your route to a GPS device such as TomTom or Garmin? Click here for a step-by-step guide.
6 Best GPS for Delivery Drivers (Made Better With Route Optimization)
Now that we've shown you how to make your GPS work for multi-stop deliveries, let's take a look at what the top GPS apps and systems offer. Below you'll find a breakdown of what makes each of these company's user interfaces unique.
1. Google Maps
Google Maps is not only the most popular mapping app but also one of the most popular apps period. Recent research showed that Google Maps was only outranked in popularity by YouTube and Facebook. They've built trust with users as the go-to source for the most up-to-date traffic and road closure information. Plus, users can store routes offline when entering an area with poor Wi-Fi.
Screenshots of Google Maps for iPhone (source)
Google Maps is a great choice for many modes of transportation, and bike messengers can use it to travel on designated bike routes or find flatter routes with fewer steep hills. Google Maps does offer minimal routing capabilities, allowing users to plan up to 10 stops, but it isn't capable of handling order or delivery window constraints, so you'll still need to determine the best order for yourself. The best solution? Use Google Maps with OptimoRoute.
2. Waze
Waze is a shining example of the power of user-generated content when it comes to building a brand. Waze relies on a combination of GPS system information, user-submitted traffic updates, and real-time user tracking to provide the best route. Their interactive user experience has helped them remain a go-to app for many consumers, even with Google Maps adopting a significant portion of their features after acquiring Waze in 2013.
3. Apple Maps
Apple Maps, as the name suggests, caters specifically to Apple users and offers voice command navigation, so you can ask Siri for directions hands-free while driving. Apple Maps can be pulled up easily on the vehicle navigation display in cars or trucks with Apple CarPlay. Driving safely is made easier with a clearly visible speed limit indicator and voice-guided turn-by-turn directions. 3D maps and flyover tours provide a clear preview of your destination if you want to clearly see where you're going and get a handle on the parking situation.
4. Bing Maps
If you're more of a PC person than a Mac person, Bing Maps is likely to appeal to you more than Apple Maps. Designed by Microsoft, the Bing Maps platform is often sought after by enterprise companies and large businesses for their API capabilities and developer features. Bing Maps can be used to visualize an array of internal business data on a map, such as sales history, competitor geospatial insights, and more.
5. Garmin
Garmin not only offers mapping software but a range of handheld GPS units that can be mounted on a dashboard, as well as dash cams and watches. Larger screens and durability make Garmin GPS devices a great choice for drivers who want to preserve their cellphone battery life. However, Garmin does offer a range of iOS and Android apps that help with everything from finding a parking spot to tracking steps.
6. TomTom
TomTom may not be as popular with end consumers as Google Maps is today, but their technology supports an array of other apps, including Uber, Apple Maps, and a yet-to-be-released app being developed by Huawei. On the consumer side, TomTom is perhaps best known for their sat-nav devices, though they also offer in-dash systems and their own app. If you're looking for reliable mapping that can transition from busy cities to rural areas seamlessly, TomTom is a good way to go.
Make Your Tech Stack Work for You
The right tech makes your job and your life easier. Whether you prefer a dashboard-mounted GPS with a large screen or a cellphone app with voice guidance, the key is to make sure that the apps, systems, and software you use save you time and help you accomplish your goals.
OptimoRoute has a responsive design that adapts to drivers' smartphones, tablets, or desktops computers. Our route optimization software seamlessly integrates with all of the GPS apps and systems listed in this article, so each driver in a fleet can follow their preferred style of route guidance. See how easy it is to use OptimoRoute with your GPS by starting a 30-day free trial today.
Try OptimoRoute
™

for Free

No installation or credit card required