Using Google Maps Route Planner for Multiple Stops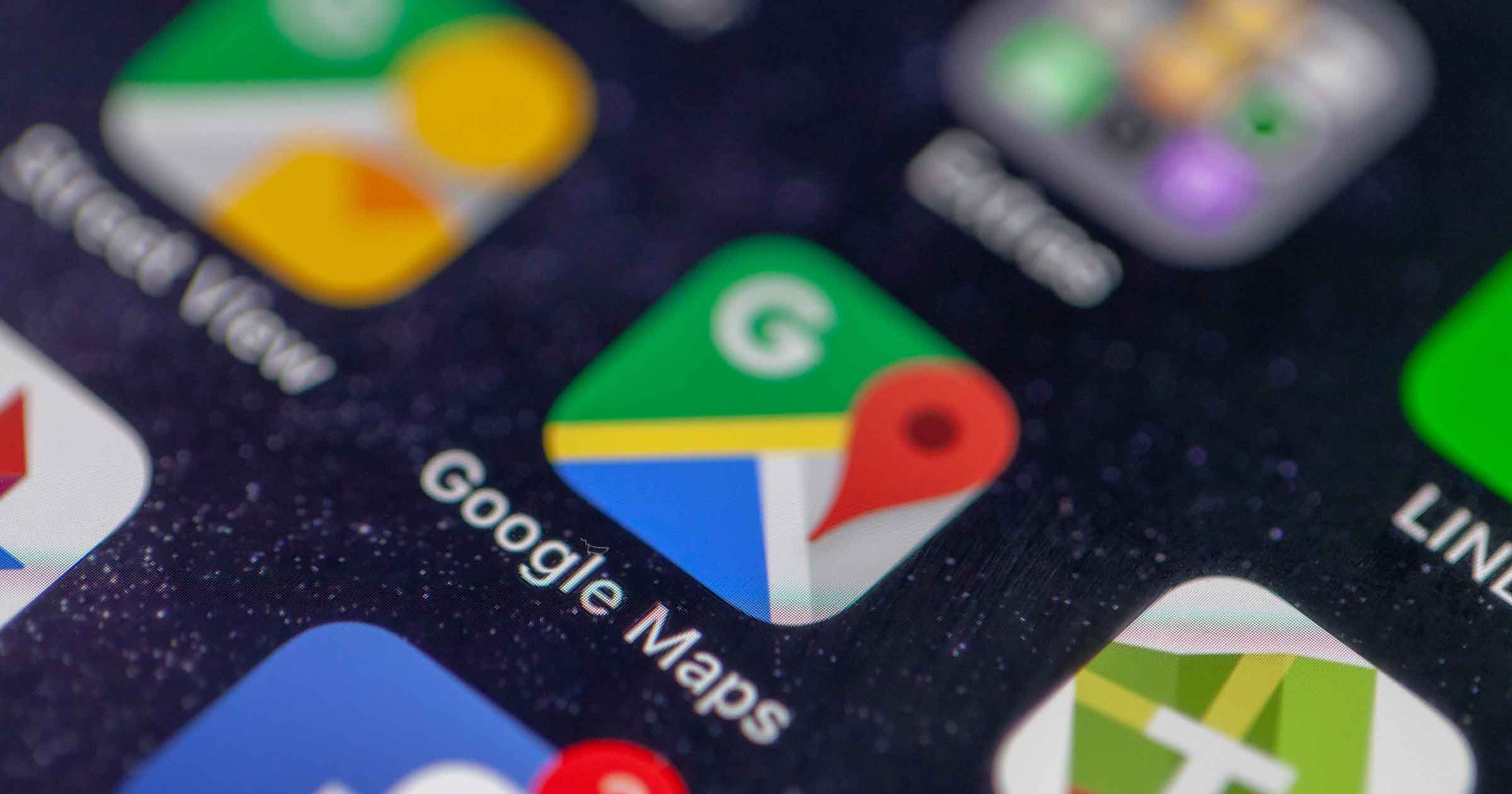 With more than one billion users every month, Google Maps is one of the most popular mainstream route planning apps in the world. Many people use it for its ability to plan for multiple stops—an essential option whether you're planning a road trip with stops along the way, or you're a delivery driver needing to plan the most efficient route.
There's a lot to like about Google Maps, but there are also some key limitations as routes get more complicated and the user's needs get more specific. There are also some clever workarounds to "hack" Google Maps and make it more effective.
If you want to know how to use Google's route planner to map out multiple stops most effectively, you've come to the right place.
Looking for a specific piece of content? Feel free to explore the sections below so that you can visit the content that's most relevant to you:
Does Google Maps Have a Route Planner?
The short answer is yes. Google Maps offers a free online route planner that allows for multiple stops from your starting point to your destination. Here are some of the primary features of Google's map route planner:
Multi-stop route planning: Plan up to ten stops (including your starting point)
Hands-free navigation: You can use voice commands with Google Assistant to give instructions. You can also get audio directions that allow you to go completely hands-free.
Mid-navigation search: Search along your route for restaurants, gas stations, etc. and incorporate them into your route.
General proximity search: Find a pharmacy, restaurant, movie theater, etc. that's near you in seconds by entering a query into the search bar.
Business details: Be alerted to when businesses are closing or when they're especially busy.
Street view: Get a detailed ground-level view of most areas using Street View.
For a free mapping app, Google Maps is right up there with the best of them in terms of its general capabilities. There are, however, some key limitations:
Inefficient route entry: One of the biggest headaches for bulk users is that you can't upload multiple addresses at once. In what quickly turns into an incredibly time-consuming process, you have to input the address of each destination into the system manually. When you're regularly dealing with lots of addresses, that time adds up and the opportunity for error in data entry starts to creep in.
No advanced scheduling: Delivery and field service organizations usually like to map out their schedules in advance, assign them, and then move on to the next task. Since Google Maps is an on-demand mapping solution, you can't schedule routes in advance.
Lack of real time tracking: Most companies involved in transportation logistics require the ability to track their drivers to monitor performance and give accurate updates to customers, but Google Maps doesn't offer this feature.
Inability to automatically adjust routes: Google Maps is a one-and-done mapping tool, meaning once you've planned a route and given it to your driver, there's no ability to adjust to in-the-moment changes that may occur like traffic, weather, last-minute additions, etc.
So, while the free route planner that Google Maps offers can handle simple routes, the more thorough answer is that logistics professionals, such as delivery or field service companies, can't expect to find the features they'd get in specialized route planning software. Google Maps just isn't built to handle complex routes with many stops and constraints that are common in the logistics industry.
To give you an idea of what's out there in terms of alternatives, here are some of the most useful features available in dedicated routing solutions (solutions that Google Maps doesn't offer):
Automation: Import and process thousands of orders to create the most efficient routes and schedules for drivers.
Advanced planning: Plan out your routes far in advance, up to even five weeks out.
Organization: Keep relevant order details like priority sequencing, time window constraints, and job duration all in one place.
Driver management: Track and manage each driver's availability and all of your drivers' hours to limit compensation expenses.
Vehicle efficiency: Ensure the right vehicles are selected for the right order (e.g. vehicles with specific capabilities like a loading ramp, refrigeration, etc.)
Real time tracking and route modifications: See exactly where your drivers are at any given time and modify routes in real time to deal with unexpected delays.
Proof of delivery: Give drivers the ability to capture digital signatures, take photos of completed jobs, and take notes so that the claims resolution process can be better managed.
Customer feedback options: Automatically collect feedback from customers once a job has been completed.
Analytics: Get detailed reports based on historical data so you can make adjustments to further optimize your routes.
API integration: Sync your ERP, CRM, POS, FSM, and any other platform you operate with your route planning software.
Specialized software solutions that offer features like this can have a huge impact on overall route efficiency by maximizing each driver and vehicle's output and minimizing fuel costs. They can also positively affect customer satisfaction by reducing late deliveries or appointments and by providing more data such as live ETAs.
Can Google Maps Organize Multiple Stops?
You can plan a route with up to ten stops (including your starting point) using the Google route planner, free of charge. In the planning process, you can lay out your stops in any order you'd like. Once you've completed your route, you can also reorganize your stops by dragging and dropping them in the sequence that makes the most sense.
Google Maps can only find the fastest route between two locations, and it doesn't have any sort of automatic organization ability. That means that if you're planning a route with multiple stops, you'll need to manually organize the stops.
One way to find the fastest ETA for multiple stops in Google Maps is to rearrange the stops and check the updated ETA. If you repeat this process a few times, you'll be able to see which route is the most efficient in terms of time and distance traveled. This process can be a little time-consuming but it gets the job done.
How Do I Plan a Route with Multiple Stops?
Planning a route with multiple stops doesn't have to be complicated. The planning process itself can take as little as a few minutes depending on how many stops you need to make and how much time you spend trying to optimize the route.
Here are step-by-step instructions on how to plan a route with multiple stops in Google Maps:
Open the Google Maps website or app.
Click the Directions icon.
Select a point on the map, search for the name of a place, or type in a specific destination.
Add stops (up to nine in addition to your starting point).
Re-arrange stops as needed by dragging and dropping destinations in the sequence that makes the most sense in terms of distance and/or time.
Choose the way you'll be traveling e.g. on foot or by bicycle, driving, or public transit.
Click the Options dropdown for additional route options like whether or not to avoid tolls, highways, and ferries.
Select one of the suggested routes provided based on distance traveled and duration.
Once you've finished planning your route, you can send them to your phone or email, share the directions with someone else via Facebook, Twitter, Gmail, or link, and you can print the directions if you'd rather have a paper copy to take with you on your travels.
How to add multiple stops on Google Maps Android
Adding multiple stops in Google Maps on an Android device is relatively straightforward whether you use the web browser version or the mobile app.
Using your Android device, open the app (download from the Play Store if you don't have it yet) or visit the Maps website.
Search for a destination by typing in the name of a location or the address. You can also tap on the map to select a destination that way.
Add stops as needed.
Tap the Directions button in the bottom left of your screen.
Select a method of transportation e.g. walking, biking, driving, or public transit.
Choose one of the suggested routes.
Google Maps has a simple user interface and works well on Android devices since Google is largely responsible for the development of the Android OS, so you shouldn't have too much trouble creating a route with multiple stops.
Is There a Way to Add More Than 10 Stops on Google Maps?
One of the biggest issues users have with Google Maps is the ten-stop limit for a single route. That number of stops might work well enough for simple trips, but for long road trips or delivery routes, it just won't cut it.
There's at least one way you can get around this if you want to use Google Maps for more than 10 stops, although it can be somewhat labor-intensive. Here's the best method for adding more than ten stops on Google Maps:
Create a route using all ten stops.
Create another route, and use the tenth stop from your first route as the starting point for the next route plan.
Rinse and repeat as many times as needed.
This is a simple and effective way to get around the ten-stop cap for single routes and use Google Maps for more than 25 waypoints, but it does involve a lot more legwork to build multiple routes and link them together.
Some users might still opt for Google Maps in situations where more than ten stops are required since it does have the advantage of real-time traffic and multiple modes of transportation, but it is not a sophisticated solution for full-time route planning.
Logistics professionals typically need more than ten stops. They recognize that time is money, meaning they don't want to spend time they don't have by using a hack to get more than ten stops in Google Maps. Considering specialized solutions offer far more than ten stops and a plethora of other features, this is typically the ideal option for a delivery route planner or field service business looking to map out their stops efficiently.
What Is the Best Free Route Planner?
"Route planner multiple stops online free" is a popular search term for a reason. After all, if you need a route planner, it has to be online, has to offer multiple stops, and if it could be free, then why not?
Well, Google Maps is a useful tool for creating a route with multiple stops, but it's not the best route planner. It might be one of the better free route planners in comparison to tools like Apple Maps or MapQuest, but in terms of features, it's not the the best fit for everyone.
Fortunately, there are many dedicated route planning software solutions like OptimoRoute that deliver the features we've discussed here. These tools usually offer free trials so you can explore the features first-hand and see what sort of efficiencies you can create for your business.
While they're typically not free, they can be surprisingly affordable and the cost-savings can quickly justify the expense. It's important to note that there isn't a free route planner with unlimited stops currently being offered on the market.
So, if you don't need more than 10 stops, don't need routing with custom options for businesses, and don't need features like advanced scheduling, then you might be able to make do with a free tool like Google Maps.
On the other hand, if you want to create more efficient routes that are custom to your business needs with the option to manage them in real time, then you can do better. We invite you to take a look at our helpful guide to understand even more about route planning and how you can utilize it effectively for your business.
Try OptimoRoute
™

for Free

No installation or credit card required